Ever visit a popular art exhibit when you're exhausted and your eyes are half open? It's easier to appreciate the timeless forms and palette of Manet and Modern Beauty at the Art Institute of Chicago or Monet: The Late Years at the de Young Museum in San Francisco when we're staying in touch with the timeless silence within.
Visiting the new and rediscovering the old can recharge and refresh our overused brain cells, especially when we're rested and fresh.
Whether you have busy summer plans and wonder how you'll fit in your Transcendental Meditation sessions, or you're looking forward to reconnecting with your TM practice after a jam-packed year, we're here to help with these tried-and-true vacation tips.
1. Plan Your TM Itinerary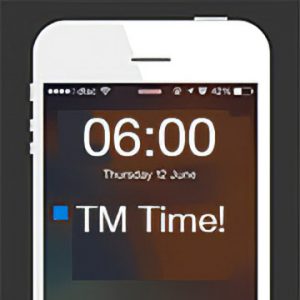 While you're planning your vacation—whether it's a week at the beach, a tour abroad, or a popular "staycation" including fun days at home—think ahead about when and where you can take 20 minutes for your TM practice, morning and evening.
As you coordinate your daily plans, schedule in "appointments with myself" along with your arrivals and departures, guided tours, and meal times.
"The real voyage of discovery consists not in seeking new landscapes, but in having new eyes." —Marcel Proust
2. Meditate in Planes, Trains, and Automobiles
Going to and fro between destinations is an easy time to fit in your TM sessions—as long as someone else is in the driver's seat. Long flights and train rides offer ample time to meditate before a busy arrival.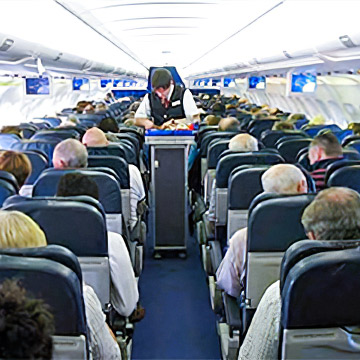 A car trip with family or friends can work too, if your travel companions are up for some quiet time—such as music or books on tape via ear buds for 20 minutes.
Meditating on a tour bus may also be an option. Ask the tour guide when there'll be a quiet stretch without travel commentary and plan your TM session for then.
Waiting for a flight or a train can also be a good time to meditate. Many airports now have meditation rooms, or find a quiet gate area between flights.
Check out 20 Places to Meditate on the Go for more ideas.
3. Be Flexible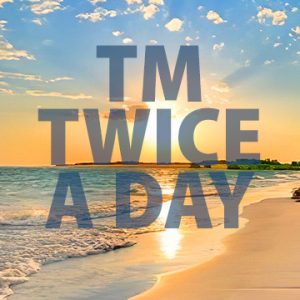 During our usual workaday routine, it's great to have regular times for our TM practice in the a.m. and p.m. But during vacation, our normal schedule usually flies out the window—the whole point of time off, after all.
To get the most out of your practice and your vacation, the aim is simply to meditate 20 minutes twice a day, even if it's a bit earlier or later than your usual meditation times at home. If you need to get up earlier than usual to meditate before a sunrise excursion, or earlier in the afternoon before a special local banquet starts, that's fine.
For more ways to maximize your benefits by fitting in two daily meditations see 20 Tips for TM Twice a Day
"We live in a wonderful world that is full of beauty, charm, and adventure. There is no end to the adventures we can have if only we seek them with our eyes open." —Jawaharlal Nehru
4. Enjoy TM in Parks, Forests, Beaches, Cathedrals, Museums, Libraries…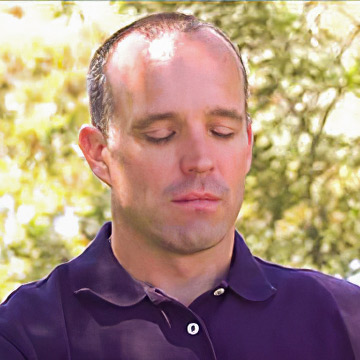 One of the beauties of the TM technique is its ease and portability—no special conditions or equipment required. You can do it in any safe place where you're able to sit and close your eyes.
This is handy when you're traveling in new places and want to fit your TM sessions in whenever and wherever you can. Here are a few time-tested meditator favorites.
Outdoors in good weather, you can try:
a shady park bench
a quiet spot in a public garden
a clearing in a national forest
an emptier stretch of beach, with a hat or umbrella
In big cities you can take a TM break in:
a quiet area of a museum
a church or temple between services
a public library
the lobby of a large hotel
See lots more meditator ideas and comments in 20 Places to Meditate on the Go.
What are some of the places you've found to meditate while away from home? Post your favorites in the Comments below.
5. Meditate with Family and Friends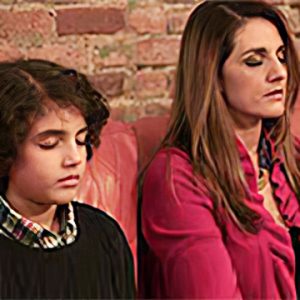 If others in your family also practice TM, vacations are a wonderful time to meditate together. Have a group meditation in your hotel or rental after a day visiting local attractions or playing, before enjoying dinner and a leisurely or eventful evening.
If you have young children, coordinate meditation with your co-parent or older children so everyone can get their TM times in. Or arrange for some quiet activities for your kids while you meditate.
6. Enjoy a Group Meditation at a Local TM Center
A great way to get back or keep your TM practice on track during a vacation is to connect with a local TM Center. As a meditator, you're welcome at Centers all over the United States and the world. Enjoy the lively silence and inspiration of a TM Center, and meet and mingle with local meditators and TM teachers. They might even provide tips to favorite restaurants and nearby attractions.
To find a U.S. Center, visit this page and enter the name of your destination. Click on the TM Center for a schedule of events, which often include free Group Meditations with TM Checking. Be sure to let the local TM teachers know in advance of your visit so they can reserve a space and plan ahead. Simply send a message via the TM Center's website or call at least a few days ahead.
And if you're taking a vacation close to home, enjoy Group Meditations and TM Checkings at your local TM Center. Holidays are a wonderful time to reconnect with the restful, inspiring atmosphere of your Center and the meditators and TM teachers in your area.
Find your local or travel TM Center here ►
7. Meditate Online with Others on TM Connect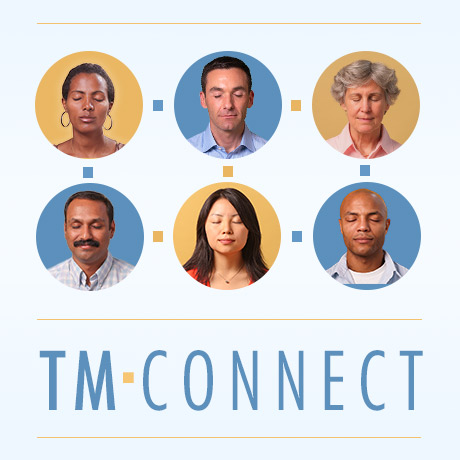 If your travels don't take you near a TM Center, meditate online with thousands of other meditators around the country with TM Connect. Bob Roth leads a 20-minute Group Meditation and shares insights about the TM technique and brain functioning, with tips for balance in life. He is the best-selling author of Strength in Stillness: The Power of Transcendental Meditation and CEO of the David Lynch Foundation.
Visit TM-Meditate.org for replays, videos, schedules, and inspirational quotes. Join the Facebook Group to connect with hundreds of others who call in regularly and share experiences. No re­serv­ations are needed, just call in. Find out more in Strengthen Your TM Practice with TM Connect ►
Connect via Zoom (audio): https://zoom.us/j/177174913
Connect by phone: dial (929) 205-6099 or (253) 215-8782, then enter Meeting ID 177 174 913#
"All you need to know is that it's possible." —Wolf, an Appalachian Trail Hiker
8. Reboot Your TM Practice with Free Personal Checking or a TM Refresher Course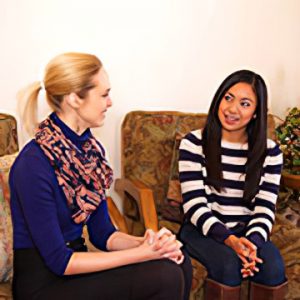 Whether you're on vacation or not, summer is a great time to review your TM practice so that it's easy and effortless. The key to getting the most out of the TM technique is correct, regular practice.
To ensure both, just make an appointment for a one-on-one TM Checking session with a TM teacher, or take a free TM Refresher Course of an hour or two at your local TM Center.
Or perhaps the last few months were so demanding, you weren't able to be as regular in your TM practice as you wanted. The easiest way to get back into a twice-daily routine is to start fresh with a TM Checking or Refresher Course. This gives you a chance to have all your questions answered and reestablish the TM basics.
Either way, Personal Checking and a TM Refresher Course will help you recharge after a busy year, enjoy the warm-weather months even more with regular TM practice, and prepare for a successful fall season.
Learn more about TM Checking and make an appointment ►
Find out about TM Refresher Courses and find one near you ►
"The gladdest moment in human life is a departure into unknown lands." —Sir Richard Burton
9. Catch up on Enjoy TM News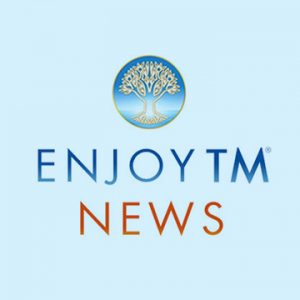 Summer is also a great time to check out some of the reader favorites you may have missed here on EnjoyTMNews.org:
10. Take a TM Retreat—the Ultimate Way to Recharge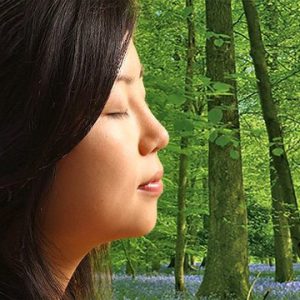 To deeply refresh yourself from within, enjoy a half-day online, one-day, weekend, or week-long TM Retreat. These programs offer a structured routine of extended TM practice, easy-to-learn and easy-to-practice Maharishi YogaSM Asanas (postures), and inspiring insight into higher states of consciousness. In just a few days, you'll gain revitalizing rest and profound knowledge, and go home feeling truly rejuvenated.
Many meditators regard a TM Retreat as the ultimate vacation because the deep rest and silence dissolve accumulated stress and tension and boost energy, creativity, and happiness for months after.
And if you're attending your first-ever TM Retreat, reduced rates are available.
View the upcoming schedule of local, regional, & national TM Retreats on EnjoyTM.org ►

11. What Are Your Favorite Ways and Places to Enjoy TM on Vacation?
Share your tips and stories in the Comments section below.
And however and wherever you and your family plan to play, everyone here on the Enjoy TM News team wishes you a happy, healthful, growth-filled Summer.
"All journeys have secret destinations of which the traveler is unaware." —Martin Buber