Comedian and actor Russell Brand and 20/20′s Elizabeth Vargas opened up to Dr. Jennifer Ashton about their recovery from addiction at the David Lynch Foundation (DLF) national summit held in New York City, reports Victoria Kim in her article for The Fix. "A growing number of people are finding that Transcendental Meditation is an essential tool in their recovery," she writes.
"Drug overdose is the leading cause of accidental death in the United States," Kim points out, so finding effective solutions is an urgent need. Aware of that, the two celebrities were happy to share their experiences with medical doctors, addicts, and others attending the summit. As she describes, "Panelist after panelist of recovering addicts testified to the healing power of the TM technique."
Stress Is the Root Cause
"America's drug problem is brought on, in large part, by the epidemic of toxic stress which pervades American life today," said Bob Roth, Executive Director of the DLF.
"Transcendental Meditation helps you slow down. If you can slow down long enough to think clearly, you can start to not only manage that panic, but understand that what you're so terrified of isn't really that terrifying." —Elizabeth Vargas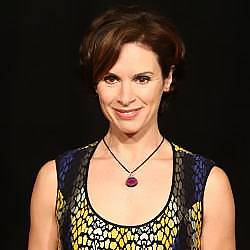 Elizabeth Vargas, the award-winning ABC News anchor, struggled with anxiety since she was young. She began having "daily full-blown panic attacks" at the age of six, when her father went to fight in the Vietnam War.
"Doctors don't ask you about anxiety," she said. "It took me years and years to screw up the courage to tell somebody I felt anxious. And then once I told a doctor I felt anxious, I was given a prescription." Pills were a Bandaid, a shaky solution to a much deeper issue. "Eventually, in adult life, in the last decade, I turned to alcohol as a way to soothe my anxiety."
Vargas has been practicing the TM technique for about a year, and she described the results: "Transcendental Meditation helps you slow down. If you can slow down long enough to think clearly, you can start to not only manage that panic, but understand that what you're so terrified of isn't really that terrifying."
What Doctors Say
Dr. Norman Rosenthal, a clinical professor of psychiatry at Georgetown University School of Medicine, recommends TM® to almost all of his patients. "I've been giving these psychoactive medications for decades, and I still do when they're needed," he said. "But over the years, I've learned everything that medications cannot do. There are so many things medicines don't do, plus side effects that are really problematic."
Referring to 19 research studies showing how TM can help, Dr. Rosenthal added that, "We really need to understand interventions like TM and what they can do to enable people to lower dosages, ameliorate side effects, and do things like expand consciousness."
In Their Own Words
The Peter G. Dodge Foundation is funding a feasibility study on the effectiveness of TM in treating alcoholism. Dodge himself practices TM and said, "My brain has been completely rewired."
Russell Brand reported, "I have found it to be an incredibly useful complement and an incredibly useful component to my own recovery and sobriety, in that it gives me access to a different type of consciousness." He added, "Anyone who's an expert in the behavior and thinking of addicts will tell you it is their destructive, compulsive, obsessive thinking that leads them to continually misuse drugs and alcohol. This specific technique of TM is a way of addressing thought, of changing consciousness."
Watch Russell Brand talking about how TM helped him ►