Everyone has a memory of "the most unusual place" they've meditated. A friend who teaches Transcendental Meditation® (TM®) in the New York area said that one of her students, a female detective who worked the late-night shift at the police station, would sneak off into one of the empty interrogation rooms to meditate.
She suspected this raised a few eyebrows among her fellow tough-minded male detectives. But one day after finishing her meditation, she walked back into the office area feeling refreshed and wearing a serene smile. Everyone stared at her in silence. Finally, one of the detectives said, "What were you doing? You're, like… glowing!"
What's the most unusual place you've ever meditated? For me, it was at a Grateful Dead concert. I was in high school at the time, and I'd just learned learned TM a few weeks before.
The Dead were playing their annual New Year's Eve concert at Winterland in San Francisco. When my girlfriends and I finally got in, I realized I hadn't done my evening TM yet! Not wanting to miss, I announced I'd be checking out for a while and closed my eyes. Fortunately, the Dead hadn't started yet.
As I settled into my meditation, the hubbub of the scene faded into the background. When I was done, the concert began. Now I was ready to ring out the old and welcome the new—Grateful Dead style, with some TM for a truly good beginning.
Meditating Away from Home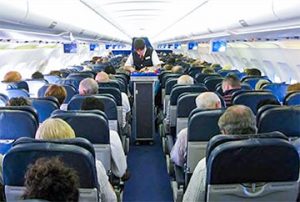 When we're home, it's easy to find a place to close our eyes for 20 minutes of TM twice a day. But what about when we're away all day and won't be home till late at night? Or we're running from one appointment to the next for hours and don't have an obvious place to do our TM technique? Or when we're traveling out of town or overseas?
Under these circumstances, should we just skip our meditation? Not when 20 minutes of restful alertness can recharge our batteries and give us more energy and mental clarity for the rest of the day!
So we're here to help, with a list of possible options to try. Just remember that whenever you meditate in a public place, choose a safe environment and be sure that your valuables and person are secure.
20 Places to Meditate on the Go
You can meditate successfully almost anywhere you can sit comfortably and close your eyes: planes, trains, automobiles—but not while you're driving, please. Just remember, the ideal place to meditate is in a quiet area where you won't be disturbed and there are fewer chances for interruptions, and always be sure you are safe and secure.
1. At a public or university library—in a quiet reading corner or study carrel
2. At the airport—in an emptier gate area between flights
3. On an airplane—an eye mask can help signal you don't want to be disturbed
4. In the waiting area of a train or bus station, as long as it's a safe area
5. On a train or long subway ride—as long as you're not being constantly jostled (i.e. NYC) and not while standing! and do be sure you're safe
6. On a bus—just don't miss your stop
7. In a moving car—while someone else is driving (on road trips, my husband and I trade off)
8. On a park bench—in fine weather, in a safe place
9. In a church, temple, or mosque—between services
10. In a hospital chapel
11. In your parked car—in a secure area, please
12. In your office at work—especially if you can close the door
13. In a nap or meditation room at work—if your employer has one
14. At the beach—best in the morning or when the sun is low, with a good hat or umbrella
15. In a quiet corner of a hotel lobby
16. In a large lobby of an office building or clinic with comfortable seating
17. In a quiet theater—before the start of a show or movie
18. On a ferry or large boat
19. In a classroom—before or after class is in session
20. At a city conservatory
It's comfortable to meditate in places like these when you need to because TM is an effortless practice. Noise is not a barrier to meditation, but if you're in an especially noisy public space, feel free to use earplugs to muffle the sound.
More Tips for TM on the Road
Think ahead. When you know you'll be away from home all day, schedule a time and place where you can take a break.
Turn off the ringer on your cell or office phone while you're taking your meditation break. I often put my mobile device on airplane mode, to turn off sounds from emails, texts, and other notifications.
Some people like to have a newspaper or book in their lap in a public place.
Wear sunglasses for greater privacy.
Face away from high-traffic areas, if possible.
Carry earplugs and an eye mask when you travel.
Make sure that you and your valuables are safe and secure.
When All Else Fails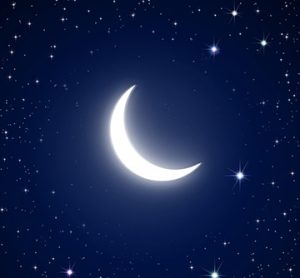 And if you have one of those days when you can't get away even for 20 minutes to do your TM? Don't skip your second meditation. Instead, meditate as soon as you get back, even if it's later than your usual time.
Normally, we want to avoid meditating right before bedtime. Why? The refreshing quality of your meditation may keep you up a bit. So in general, it's better to meditate in the late afternoon or early evening. But in a pinch, that second meditation is always beneficial, whatever the time.
Don't underestimate the importance of that second meditation. Check out this article about how beneficial twice-daily TM is for your health and well-being. That second meditation, especially after an endless day, will help release the stress and fatigue of your long hours. This can actually help prepare you for sleep—and a fresh day tomorrow.
When you're regular with your twice-daily TM practice, you'll reap the maximum benefits, and your body and soul—not to mention your family and co-workers—will thank you.
What Are Your Favorite Places to Meditate on the Go?
Where do you like to take a break and practice TM in spite of a busy schedule? Post your suggestions and stories in the Comment area below, and we'll add the best to our next article on your TM practice.
Best wishes for a wonderful New Year!