Did you know… that Enjoy TM News is the online news magazine for EnjoyTM.org—the full-featured website just for TM meditators? (Easy log-in information below.) Have you wondered how these two sites are different, or why a password is necessary for one but not the other? Or how Enjoy TM came about to begin with? You're not alone! Here's the scoop on Enjoy TM.
What's the Difference between Enjoy TM and Enjoy TM News?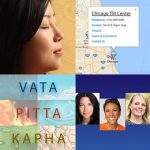 Enjoy TM and Enjoy TM News are two sides of the same coin. Enjoy TM News is the news magazine for EnjoyTM.org, the TM meditator website that presents information on more advanced TM knowledge. Both are designed to enhance your TM practice and advance your personal growth.
We created EnjoyTM.org to
We have exciting plans for all of Enjoy TM in the upcoming months. More about this soon!
How Did Enjoy TM Come to Be?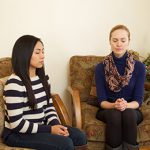 First of all, we're a group of TM Meditators, Sidhas, and Teachers, just like you. Some of us have been meditating for decades, and some for a few years. We're spread out from Massachusetts and New York down to Florida and out to the Midwest in Fairfield, Iowa. Our tech teams are in the United Kingdom, India, and Bulgaria! The big thing we have in common is that we're all excited about the TM technique and the development of higher states of consciousness.
At EnjoyTM.org we want to give you a taste of all the follow-up and advanced programs available to you, both to make your life more enjoyable and to accelerate your growth towards higher states of consciousness.
Many of us learned about this information over the course of many years, as it was introduced by Maharishi Mahesh Yogi, the Founder of Transcendental Meditation® (TM). But now, we can bring all the experiential and practical knowledge programs to you at once, both in your local TM Center and online at EnjoyTM.org.
We know this wide array of choices may seem overwhelming. Our simple suggestion? First, ensure your TM practice is easy and effortless by taking advantage of any or all of the follow-up programs listed on Enjoy TM. Then, dive into whatever interests you most!

It's Easy to Log In to EnjoyTM.org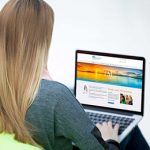 If you haven't had a chance to try out Enjoy TM yet, it's super easy. Go to EnjoyTM.org and click on "Click for first-time login."
Please be sure to use the same email address we have on file for you. Using a different email address will prompt a message saying that your email address is not in the database.
Did you just learn TM? You will be able to log in to EnjoyTM.org two days after you complete your TM course.
If you're unable to log in, or if you have any questions about the site, please send your name, email address, and a description of the situation to EnjoyTM@tm.org. Or simply click on "Contact us" in the footer and use the webform that pops up.
Any log-in difficulties are usually simple and easy to fix!
Why Do I Need a Password for EnjoyTM.org?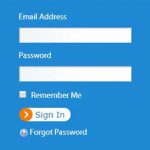 Many of the programs offered through your local TM Center, such as personal TM Checking and TM Retreats, are open only to those who already practice the TM technique.
Similarly, much of the information on EnjoyTM.org is more advanced and only relevant to those who have taken the TM course and are practicing TM. For that reason, parts of the site are password-protected.
May I Have a Password If I Don't Live in the U.S.?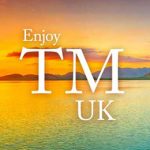 We'd love for every TM meditator to be able to log in to EnjoyTM.org no matter where they live. But here in the U.S., we don't have the resources to incorporate records from other countries into our system and provide ongoing support.
The good news is that many countries are developing their own Enjoy TM websites. Ask your local TM teachers if there are plans for Enjoy TM in your country.
24/7 Information and Inspiration
One of the reasons we developed Enjoy TM is so you don't have to wait until the next TM Knowledge Meeting to watch an inspiring video, read the latest TM news, or wait to have your basic TM questions answered. EnjoyTM.org is  always there, whether you're home, traveling, or live far away from the closest TM Center.
Yet the inspiring information and videos you'll find on the site are just the beginning. More exciting and profound knowledge awaits you at your local TM Center, as well as special events and opportunities to meet other meditators and TM teachers. To find out what's happening at any U.S. TM Center, just click on Events in the main menu, or click on Find Local TM Center Events on the prelogin page. (You can access TM Center Events without logging in.)
At Enjoy TM, we'll be keeping the site fresh and exciting by continually adding new information, as well as the latest news, videos, and more advanced knowledge.
Stay Tuned!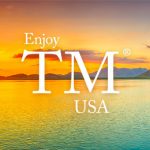 In the next issue of Enjoy TM News, we'll go over how to get the most out of EnjoyTM.org, your TM meditator website. We'll also outline some of the exciting changes coming to Enjoy TM.
Until then, have fun exploring the site and all it has to offer!