Welcome back! In part 1 we explained the difference between Enjoy TM® and Enjoy TM News, answered common questions, and reviewed how to log in. Now, here are 7 great reasons to explore Enjoy TM.
We often say, "Enrich your practice," but what does that mean, when the TM technique, by itself, can do so much?
The Transcendental Meditation® technique is beneficial for everything from reducing stress and improving our health to personal development. It also provides a solid foundation for enhancing all aspects of our day-to-day lives. To this end, Maharishi Mahesh Yogi, founder of the TM technique, introduced a number of additional programs for self-development. He also gave us a rich body of intellectual knowledge that provides a profound understanding of the full unfoldment of human consciousness and its practical ​​application in daily life.
These techniques and programs, and the intellectual understanding behind them, can augment our TM practice and enrich our personal development and life as a whole. Together, they make up 7 great reasons to explore EnjoyTM.org.
1. 

To Get the Most from Your TM Practice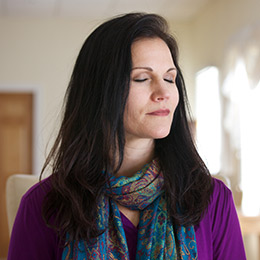 Build a solid foundation — Meditate correctly and effortlessly to experience maximum benefits
Whether you have just learned to meditate or have been meditating for decades, we're here to make sure you get the most out of your TM practice. Besides meditating regularly, twice a day, ensuring that your TM practice continues to be easy and effortless is key to experiencing the full benefits that regular TM practice brings.
The Follow-Up section on EnjoyTM.org describes all the programs available to support correct practice of the TM technique and how to take advantage of them:
Personal Checking—A one-on-one process that takes about half an hour and restores ease of practice. Free at any TM Center.
Refresher Courses—Offered in both one-hour and three-hour formats. Both meetings include a group checking of your meditation, the main points from your original TM course, and plenty of time for questions. Free at any TM Center.
Knowledge Meetings—Knowledge Meetings, or Advanced Lectures, include a group meditation or checking, and a video or presentation on a TM-related topic. There is also time for questions and discussion of TM experiences. Free at any TM Center.
TM Retreats—One-day, weekend, or week-long in-residence courses that allow for deeper experience of Transcendental Consciousness and the exploration of TM-related topics.
Get the most out of your meditation! Explore Follow-Up
2. 

To Find Out What's Possible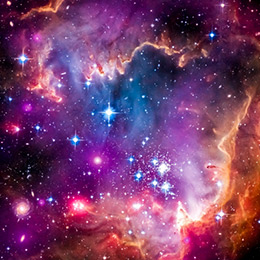 Explore the experiential and objective evidence about TM, delve into ancient knowledge, expand your understanding
After you've completed your initial TM instruction, it's only natural to have questions. ​You may have heard about brain wave patterns, the Unified Field, and even a whole new system of education​.​ Take some time to browse through the science, watch intriguing videos, linger over a "unified field chart," read in-depth explanations and experiences of the seven states of consciousness, and learn about Consciousness-Based EducationSM programs. It's a whole new world.
Find out what's possible! Explore Knowledge
3. 

To Deepen Your Experience and Accelerate Your Growth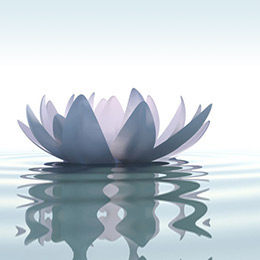 Find out what Advanced Programs can do for you
Want more? Accelerate your personal growth by taking advantage of an Advanced Program. Attend a TM Retreat for deep rest and profound experience. Expand the transcending experience by learning an Advanced Technique of the TM program. Put consciousness into motion with the TM-Sidhi® program. Learn how to guide someone in the transcending process by becoming a Certified TM Teacher.
Dive in! Explore Advanced Programs
4. 

To Be Inspired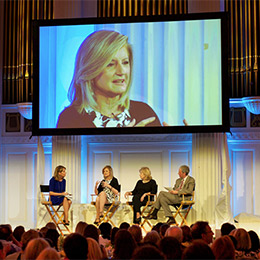 Watch specially selected videos of Maharishi and other great minds in the field of consciousness
Enjoy videos of Maharishi speaking about TM, health, education, religion, and higher states of consciousness. Watch Dr. John Hagelin, world-class quantum physicist and president of Maharishi University of Management, speak about collective consciousness and its role in creating world peace. Learn from research scientist Dr. Fred Travis as he talks about the effects of the TM technique on the human brain. Find out how the David Lynch Foundation is helping at-risk populations. Enjoy Jerry Seinfeld, Russell Brand, and Ellen Degeneres discussing their own TM practice.
Be uplifted! Explore Videos
5. 

To Enjoy Your Life More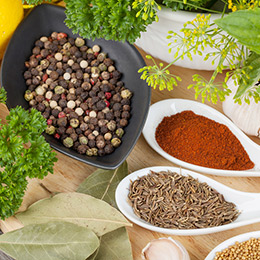 Discover how knowledge from the same ancient source as the TM technique can make your life healthier and happier
Maharishi collaborated with some of the world's foremost Vedic experts to restore various fields of Vedic knowledge to their original effectiveness. These fields include Maharishi AyurVeda, in the field of health; Maharishi Vastu Architecture; and much more. EnjoyTM.org offers a taste of these different modalities and techniques.
Enjoy more of life! Explore Related Programs
6.

To Get Connected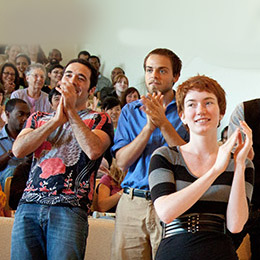 Find out what TM events are happening and where
Connect Locally—Click on Find Local TM Center Events on EnjoyTM.org. Or, if you're already logged in, click on Events in the main menu. Don't see any events? Check the sidebar, or email the TM Center for event information. You can email your Center directly using the webform at the bottom of the TM Center's page. Find your local TM Center
Connect Nationally—Interested in attending a week-long TM Retreat? Log in and check out our National Events page. Longer TM Retreats are held regularly in Fairfield, Iowa. Interested in checking out Maharishi University of Management (MUM) in Fairfield? MUM holds Visitors Weekends several times a year. Check on National Events regularly, you never know what you'll find—special courses on the MUM campus, MUM's Online Learning program, plus dates and information about our Nationwide and All-Americas TM Group Meditations, to name just a few! Find National Events
Connect Internationally—We're pleased to introduce you to TM courses of many types all over the world, including our Transcendental Meditation Teacher Training Courses. Attend a TM Retreat or World Peace Assembly (WPA), for those who practice the TM-Sidhi program, in peaceful and exotic locales around the world. Find International Events
Find out what's going on! Explore Events
7. 

To Get the Scoop on Enjoy TM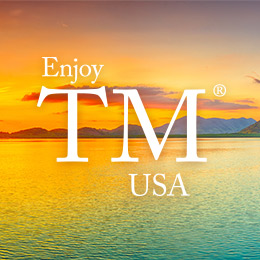 Keep up with changes on EnjoyTM.org
Coming soon! Look for our newly designed home page, our mobile-friendly version, and more in-depth knowledge about TM-related topics.
Be sure to stop by to watch new videos and discover new books in our Online Bookstore.
We're Here to Help
Thank you for taking the time to learn about how EnjoyTM.org can enrich your practice. If you have any questions about any of these 7 great reasons to explore EnjoyTM.org, please contact us. You can comment below, use the Contact Us link on the site, or email us at EnjoyTM@TM.org.
We wish you the very best, and hope you enjoy the site!