I n this quick, lively clip, Tom Hanks recounts how Jerry Seinfeld happened to introduce him to the TM® technique.
"I crumbled in the day, between three o'clock and seven… Now, with [TM], it's the most productive hours of my day," says Hanks.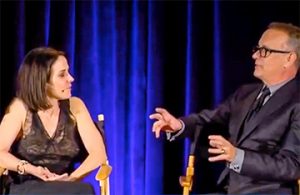 In October, 2017, Hanks and actress Mary-Louise Parker were headlining a TM for Veterans Benefit on behalf of the David Lynch FoundationSM, at The Plaza in New York City.