The local Fairfield, Iowa newspaper, the Fairfield Ledger, reports that in November, Maharishi School (MSAE) placed second in rankings of 27 Iowa schools rated by Niche.com, Inc., of Pittsburgh, Pennsylvania.
Niche examines millions of reviews and public data to produce its findings.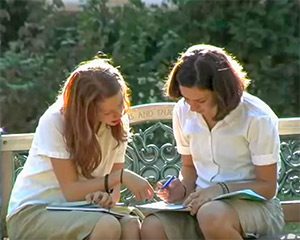 "This is the result of the hard work our teachers have done, and also the students' commitment to their studies," said Richard Beall, head of MSAE. "It's important to note, that we've achieved this at the same time that a considerable amount of time is devoted to Transcendental Meditation and the development of consciousness."
Beall added that the school regularly bounces between first and second place in the state.
Maharishi School has many unique features, as described on the school website:
The school is a co-ed, nonsectarian, day and boarding college preparatory K-12 school with students from over 32 countries.
It offers traditional subjects augmented with interdisciplinary study that develops deeper levels of thinking, knowledge, and relationships.
Integrated into the students' schedule is the twice-daily practice of the Transcendental Meditation® (TM) technique and Yoga.
The daily schedule also includes a 70-minute project period for students to pursue their passions and build portfolios in areas such as play production, rocketry, ceramics, app prototyping, culinary arts, entrepreneurship, fashion design, songwriting, music production, and film production.
Small class sizes enable teachers and staff to get to know every student deeply.
Plus, special programs like the Individual Learning Profile, Plan, and Portfolio are offered.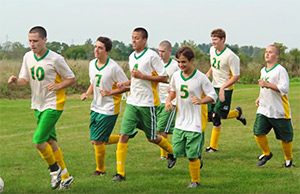 Niche considers factors like student/teacher ratio, SAT and ACT scores, college choices, and diversity, using data it obtained from the U.S. Department of Education and the schools. According to the Fairfield Ledger, "the school boasts a large enrollment of students from a variety of countries, cultures, and backgrounds."
Watch a video about Maharishi School ►
Learn more at the school website ►