As this holiday season picks up speed, our elves have been busy preparing another list of special gift ideas, some new, some old favorites, that will please even the fussiest Scrooge. Consider them for your friends, family, colleagues, or even yourself!
Our top three suggestions are perennials that keep on giving!
1. TM Gift Certificates. The gift of transcendence would be ideal for a loved one who has shown interest in learning TM but lacks the means or just needs that extra nudge. Gift certificates are easy to obtain and use. Find everything you need to give TM® here.
2. TM Weekend Retreats. The TM meditators in your life will be overjoyed with the chance to gain additional deep rest and profound knowledge by attending one of our transformative TM Weekend Retreats. Or give yourself a wonderful way to start 2017! Learn more here.
3. One-Day TM Retreats. Similar to the weekend courses, a One-Day TM Retreat can be surprisingly revitalizing and restorative. Retreats are also helpful for boosting the experience and benefits of regular TM practice. Learn more here.
Donating to a TM organization on behalf of family and friends is a wonderful way to honor them. 4. To help grow the TM Scholarship Fund at their local TM Center, donate to TMFriends.org and select their Center. 5. Are they committed to helping veterans, at-risk students, women, or children? Donate to the David Lynch Foundation. 6. If they would like to support Consciousness-BasedSM education and TM research, donate to Maharishi International University.
Books are always appreciated and suitable for meditators and those we'd like to introduce to this invaluable technique. Here's a list of excellent publications, some of which are already bestsellers.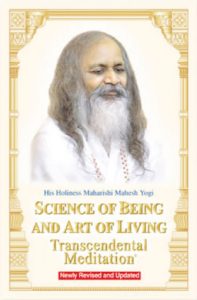 7. Science of Being and Art of Living, by Maharishi Mahesh Yogi. In this classic 1963 book, which has reached millions of readers, Maharishi unfolds his vision for "a new humanity developed in all life's values—physical, mental, material, and spiritual." Soon after Maharishi began his world tours in 1959, his students urged him to commit his great teaching to paper. By 1963 he had completed this fascinating book, which presents what Maharishi calls the Science of Being as the systematic investigation into the ultimate reality of the universe. Find the latest edition here.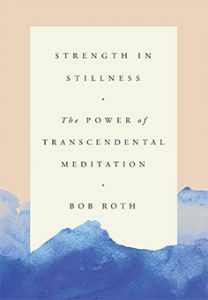 8. COMING SOON Strength in Stillness: The Power of Transcendental Meditation, by Bob Roth. A simple, practical, and straightforward guide to meditation from a world authority on the Transcendental Meditation (TM) technique who has spent forty-five years helping people access their innate creativity and power with TM, having personally taught students ranging from Fortune 100 CEOs to Oprah Winfrey, from war-scarred veterans to inner-city youth. Pre-order your copy here.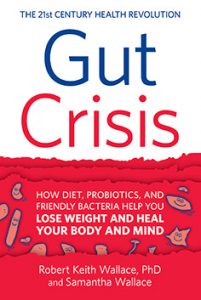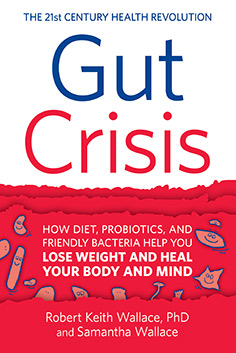 9. Gut Crisis: How Diet, Probiotics, and Friendly Bacteria Help You Lose Weight and Heal Your Body and Mind, by Dr. Keith Wallace and Samantha Wallace. This book reveals a hidden health crisis taking place around the world and talks about the most recent and effective treatment programs. It gives practical advice based on what the ancients have known for centuries: by healing your gut through diet, lifestyle, and simple procedures, you can heal your body and mind. Order your copy here.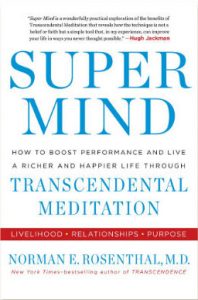 10. Super Mind: How to Boost Performance and Live a Richer and Happier Life through Transcendental Meditation, by Dr. Norman Rosenthal. As a distinguished clinical professor of psychiatry at Georgetown University Medical School, Norman Rosenthal, M.D., also served for 20 years as a senior researcher at the National Institute of Mental Health. See why actor Hugh Jackman has described this bestseller as "a wonderfully practical exploration of the benefits of TM® that reveals how the technique is not a belief or faith but a simple tool that, in my experience, can improve your life in ways you never thought possible." Order your copy here.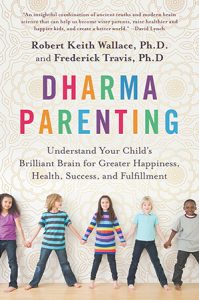 11. Dharma Parenting: Understand Your Child's Brilliant Brain for Greater Happiness, Health, Success, and Fulfillment, by Dr. Keith Wallace and Dr. Fred Travis. These pioneering researchers tap neuroscience and the ancient system of health care known as Maharishi AyurVeda® to offer parents tools to identify their children's unique mind/body types and customize decisions on diet, exercise, and behavior for healthier child-rearing. Order your copy here.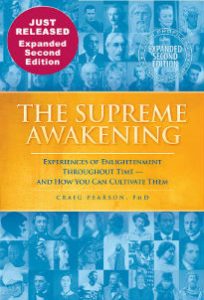 12. The Supreme Awakening: Experiences of Enlightenment Throughout Time—and How You Can Cultivate Them, 2nd Edition, by Craig Pearson, Ph.D. Exalted experiences of extraordinary wakefulness, freedom, and bliss—as different from our ordinary waking experience as waking is from dreaming. Laozi, Plato, Rūmī, St. Teresa of Avila, Emerson, Emily Dickinson, Black Elk, Einstein—all expressing the same natural experience of transcendence and the growth of higher states of consciousness. Order your copy here.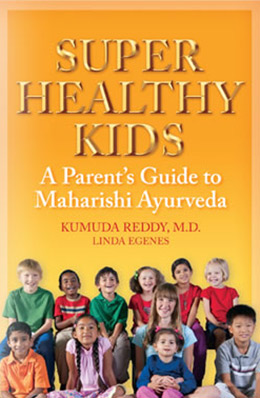 13. Super Healthy Kids: A Parents Guide, by Kumuda Reddy, M.D. and Linda Egenes. All parents want the best for their children. Yet when faced with a sick child, it's hard to know what to do. This step-by-step guide applies Maharishi AyurVeda and explains how to use diet, lifestyle, daily routine, meditation, massage, exercise, yoga postures, herbal remedies, and aroma therapy to prevent illness and restore balance. With this practical book in hand, you can keep your children healthy without negative side effects. Order your copy here.
Everyone on your holiday list can benefit from the gift of a more balanced state of body and mind through Maharishi AyurVeda: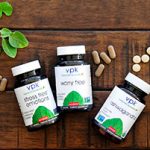 14. MAPI Gift Certificates and Gift Baskets. From herbal supplements, to teas, essential oils, and much more, vpk® by Maharishi AyurVeda (MAPI) offers a wide array of products developed by experts in Maharishi AyurVeda using ancient techniques and knowledge of natural healthcare. Made with the highest quality herbal ingredients, including certified organic, these products help to create balance, support the experience of transcendence, and stabilize good health. Get a special 20% discount by ordering here.