The Dwight D. Eisenhower Army Medical Center (DDEAMC) Traumatic Brain Injury (TBI) Clinic at Fort Gordon, Georgia has begun to offer the Transcendental Meditation® (TM®) technique to service members and veterans.
The American Institute of Stress, in its publication Combat Stress, a quarterly magazine especially for service members, veterans, and their families, dedicated its entire 22-page May 2016 issue to the research on and experiences of soldiers who have found effective relief from Post-Traumatic Stress with the use of the Transcendental Meditation technique.
"TM is a technique for taking you down mentally to ground zero, clearing your mind of stress and frustration as you find peace within yourself and equanimity of spirit." —Lt. General Clarence E. "Mac" McKnight, Jr.
Why Is TM Effective for PTSD?
"Since PTSD is associated with persistent symptoms of increased arousal and an exaggerated nervous system response to stimuli, Transcendental Meditation (TM) is an intervention that calms these responses," the authors report. "This is accomplished through enhanced relaxation and deep levels of rest provided by TM practice."
Col. (Ret.) Brian Rees, M.C. U.S.A.R., said, "It is TM's unique ability to provide deep rest to relieve deep-rooted stress that has fostered TM's success in treating PTSD and TBI. In other words, other forms of meditation don't achieve the same effect."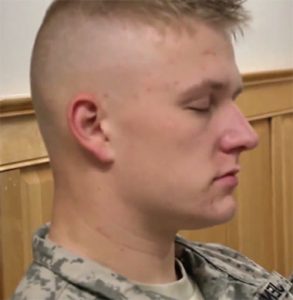 Where's the Evidence?
The publication goes on to describe how the technique works, how it is learned, and the detailed scientific studies that illustrate its effectiveness: "A randomized trial of 18 Vietnam War veterans with PTSD was conducted from 1981–1982. The TM group practiced TM for 3 months whereas the control group received standard treatment with psychotherapy.
"The study reported a significant positive PTSD benefit for the TM group as compared to psychotherapy. This included beneficial improvement for emotional numbness, alcohol consumption, and family problems. Seven out of 10 in the TM group reportedly felt sufficiently improved that they felt no further need for Veteran Center services."
The authors go on to report that "active-duty military Service Members with PTSD or anxiety who regularly practice TM, in addition to receiving traditional therapies, experienced decreases in medication reliance and psychological symptom severity compared to those who received the same therapies without TM.
"The practice of TM was more likely to be associated with decreasing, ceasing, or stabilizing psychotropic prescription dosages, less likely to be associated with additional medications, and more likely to be associated with decreases or stabilizations . . . compared with controls."
TM at Norwich Military University
The Combat Stress issue on how the TM technique heals PTSD closes with:
an explanation of how TM can prevent leader burnout
the technique's cost-saving advantages
an engaging video about Norwich Military University, the oldest military school in the United States, which now provides TM training to its students
In conclusion, Lt. General Clarence E. "Mac" McKnight, Jr. emphasizes that "TM is most assuredly not a religion; rather it is a technique for taking you down mentally to ground zero, clearing your mind of stress and frustration as you find peace within yourself and equanimity of spirit."
View the video about Norwich Military University ►