After reviewing the research, Emerson V. Carvalho, Jr., M.D., recommends the Transcendental Meditation® (TM) technique for improving heart health.
He cites the work of researchers at Georgia Health Sciences University who divided 62 black teens that suffered from high blood pressure into two groups. One group learned TM and the other was taught ways to lower blood pressure.
"The results showed that the teens who meditated twice a day had lower left ventricular mass than those teens who did not meditate. A higher mass of the left ventricle of the heart is due to the increased workload on the heart when a person has high blood pressure. Left ventricular mass is an indicator of future cardiovascular disease, including heart attack," Dr. Carvalho writes.
He explains the statistics that 1 in 10 black youths suffer from high blood pressure. "If meditation is practiced over time, it may reduce the risk of these teens developing cardiovascular disease in the future, and it may prevent them from suffering a life-altering heart attack."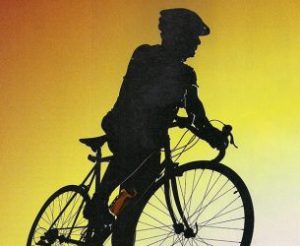 Wide Health Benefits of TM
According to the National Center for Complementary and Alternative Medicine (NCCAM), the health benefits of TM include: reduced chronic pain, reduced anxiety, lowered blood pressure, and lowered cholesterol, notes Dr. Carvalho. "In addition, the NCCAM reports that TM also decreases the burden on the health care system as people who meditate use other health care services less often."
Dr. Carvalho points out that the NCCAM reports that "individuals use TM to promote overall good health. Additionally, people use TM to cope with: anxiety, pain, depression, stress, insomnia, and other chronic health conditions."
Because of its wide health benefits, Dr. Carvalho suggests teaching TM to children so that they will be better able to withstand stress and grow up with healthier hearts.