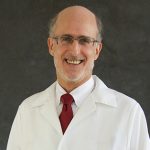 This article is the second in a series from internationally renowned physician and scientist Dr. Robert Schneider, Dean of the College of Integrative Medicine and Director of the Institute for Natural Medicine and Prevention at Maharishi University of Management. He is writing his second book, Super Aging, which integrates cutting-edge science and Maharishi AyurVeda® to offer a revolutionary approach to living longer and healthier.
The facts are in: Stress ages you prematurely. And if you're like 80 percent of Americans, you have experienced some form of psychological stress in the past month.1 Whether you experienced that stress as anxiety, worry, depression, anger, or hostility, it's taking years off your life.
The research is undeniable: Psychological stress accelerates aging in every cell of our bodies. As 2009 Nobel laureate Dr. Elizabeth Blackburn discovered, that stress hastens the fraying of telomeres—those tiny "clocks" at the end of our DNA molecules that shorten or prolong cell life. This fraying may determine whether or not we get a chronic illness.2
Further studies have shown that chronic anxiety and stress lead to degeneration in the brain, which in turn may lead to depression, dementia, Alzheimer's disease, and accelerated bodily aging.3
If these facts are starting to stress you out, don't despair!
Studies of long-lived people show that effective stress-reducing lifestyle changes prevented—or even reversed—the negative impact of stress.
The good news is that individuals who manage their responses to challenging situations well have longer telomeres, hence longer lives.4 Dr. Blackburn and her colleagues at UC San Francisco have shown that how an individual copes with stress is more important than the stressor itself.
Studies of long-lived people also show that effective stress-reducing lifestyle changes prevented—or even reversed—the negative impact of stress.5, 6
The Transcendental Meditation® (TM®) technique, for example, dramatically reduces stress, chronic anxiety, and depression. As I discussed in my first article, regular practice of TM significantly promotes longevity.
But what more can you do to improve your Aging IQ?
Modern Science Confirms Ancient Lifestyle Secrets for Longer Life
Here are 10 lifestyle recommendations from the ancient tradition of Ayurveda to help you achieve a longer, healthier, happier life. These have all been verified, confirmed, and elaborated by cutting-edge research and modern science.
My first article looked at successful aging or "Super Aging" and the four pillars of the Aging IQ: your mind-body type, state of mind, quality of sleep, and digestion-elimination. Now we will explore the central role of your state of mind in longevity.
Health and aging are due to interconnections among our mind, body, and environment. This is a core principle of Maharishi AyurVeda, the ancient science of natural health revived by Maharishi Mahesh Yogi, Founder of the TM technique.
The science of longevity in traditional Ayurveda is known as Rasayana or rejuvenation. To help you mitigate the stresses of daily life and optimize successful aging, I have distilled the following 10 Behavioral Rasayanas from the classical texts of Ayurveda. In each case I also show how modern medical science confirms these ancient principles.7
10 Behavioral Rasayanas (Rejuvenation Behaviors) for Longevity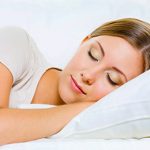 1. Don't strain in your activity. Get sufficient rest. Balance rest and activity.
Fifty percent of Americans are exhausted.8 A recent Harvard Business Review article highlights that sleep deprivation, exhaustion, and burnout all contribute to heart disease, mental health disorders, and shorter lifespans.9, 10 Modern medicine and Ayurveda agree: Pay attention to the quantity and quality of your rest and to your life/work balance.
Get at least eight hours of sleep a night.11
Keep a regular routine. Wake up, go to bed, and eat at the same time every day. This enhances your sleep, wakefulness, and digestion.
Enjoy regular recreation and exercise.
Limit your use of stimulants, including alcohol, nicotine, and caffeine. These disrupt your circadian physiological cycles and may mask your need for rejuvenating rest.
Be regular in your practice of TM, which provides deep rest and improves the quality of sleep.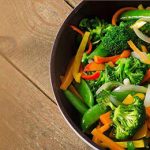 2. Eat a pure, balanced, healthy diet.
Modern medicine confirms that diet influences brain aging, cognitive decline, mental health, and even the risk for Alzheimer's disease. A Mediterranean-based diet leads to 35 to 50 percent lower rates of Alzheimer's disease12, 13 and heart disease.14
Follow a diet rich in vegetables, fruits, whole grains, legumes, and healthy oils, but low in meat and refined, processed foods.
Maharishi AyurVeda recommends consuming fresh, whole, organic, non-GMO foods.
How we digest is as important as what we eat. Ayurveda recommends taking your main meal at mid-day and eating in a settled environment without distractions.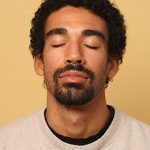 3. Reduce anxiety. Foster calmness.
Studies have shown that anxiety suppresses our immune, endocrine, digestive, sleep, and reproductive systems. Anxiety thus contributes to high blood pressure, heart disease, diabetes, cancer, dementia, Alzheimer's, depression, and other psychological disorders.15, 16
Practice TM regularly to significantly reduce anxiety.
Be careful not to overwork. (See Rasayana #1)
Boost your social support to buffer stress by staying connected with friends and family. (See Rasayana #6)
See problems as opportunities for growth and development.
Maintain a hopeful outlook. Optimism is associated with longer life.17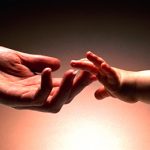 4. Avoid anger. Stay cool and collected.
Acting with respect and compassion towards others reduces the deleterious effects of stress on health for both parties. Anger and hostility have been extensively linked to heart disease and mortality.16, 17 Anger is also associated with inflammation, which is linked to brain aging and Alzheimer's disease.18
Follow a soothing, cooling daily routine. Take time out from competitive, hard-driving activities for rest and relaxation.
Enhance your understanding of stressful circumstances to reduce frustration and irritability. (See Rasayana #3)
Consider your situation in a broader context and keep a long-term perspective. (See Rasayana #9)
Develop a social support network. (See Rasayanas #3 and #6)
Practice TM twice a day, which spontaneously increases positive emotions and behavior.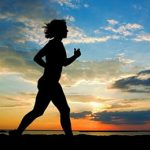 5. Be resolute and self-disciplined. Persevere.
Modern medical science has demonstrated that conscientiousness, a personal quality that is characterized by perseverance, self-discipline, and orderliness, is associated with longer telomeres and also greater longevity.17, 19
Use time management, goal-setting, planning, and organizing strategies.
Engage in vigorous exercise to stimulate perseverance and self-discipline.
Regular TM practice increases orderly brain functioning, intelligence, and higher-order thinking involved in planning, decision-making, and moral reasoning.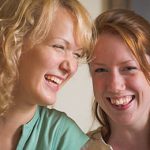 6. Respect others. Act kindly. Speak the truth. Show humility. Be compassionate. Act without violence.
You will be happier and live longer. These Behavioral Rasayanas help us build strong social relationships, which have been shown to be one of best contributors to health and longevity.20, 21
Reach out to family and friends, and accept support from those who care about you.
Participate in social activities with people who share your interests.
Seek out role models or mentors who have conquered challenges similar to ones you are facing. They show us how everyday obstacles may be overcome.
Practice TM regularly. Reducing stress and experiencing inner peace spontaneously enhances our relationships with others.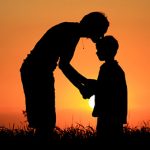 7. Give to charity and help others.
Modern medical science calls charitable behavior "purposeful engagement." Behavior involving service is associated with enhanced brain functioning and gene expression, as well as reduced inflammation.22, 23
Volunteer or become a mentor.
Become active in service groups with others who share your values.
Act altruistically. Help others for their sake. This will help you.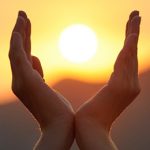 8. Pursue universal or spiritual knowledge.
Those who maintain a greater purpose in life live longer, healthier, happier lives. Being involved in something larger than ourselves—what some call spirituality—enhances stability, adaptability, and optimism. These traits add up to resilience.23, 24
Clarify your core values and attune your goals and actions to them.
Nurture a positive view of yourself and your life course.
Look for opportunities for self-discovery.
Find meaning and purpose larger than yourself. Study the teachings of your spiritual or religious tradition.
Learn more about the science of consciousness. Explore EnjoyTM.org. Attend a TM Knowledge Meeting at your local TM Center. Go on a TM Retreat for in-depth knowledge and understanding.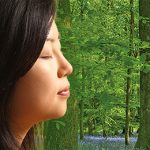 9. Transcend.
Dr. Valerie McCarthy, a researcher on aging, found transcendence to be the best predictor of successful aging. She describes transcendence as a sense of connectedness and meaning in life, flowing from an experience of one's essential nature and that of the universe through meditative practice.25 Drs. Erik Erikson and Abraham Maslow, two of the twentieth century's most influential psychologists, agreed: their theories placed transcendence at the pinnacle of self-actualization and successful aging.26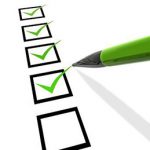 10. Manage your time.
Research shows that people who prioritize their time according to their values show better mental health and greater life satisfaction.27 Don't fear the passage of time known as aging. If you manage the stages in your life according to your values, meaning, and purpose, you can manage the effects of aging.26
Clarify your values and priorities, the most important part of time management.
Focus your activities on your high-priority, high-value goals.
Set and act on short-term objectives that align with your long-term goals.
Stay adaptable along the way. This will result in resilience and optimal aging.
All these Behavioral Rasayanas will set you on the path to successful Super Aging. Change begins with knowledge.
Watch Dr. Schneider's talk on how lifestyle choices can improve your gene expression 
Author's note: I gratefully acknowledge Dorothy Rompalske's essential contribution to writing and preparing this article.
---
Coming Soon—Your "Aging IQ" Quiz
In an upcoming issue of Enjoy TM News, we'll present a questionnaire to help you score your own strengths and weaknesses for successful aging. Based on your scores, you'll learn which Behavioral Rasayanas will optimize your anti-aging lifestyle and move you toward Super Aging.
---
You're Invited to an Anti-Aging Retreat in the Greek Isles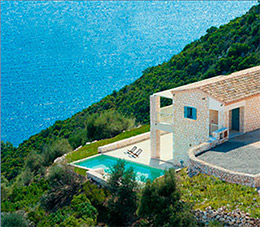 Rejuvenate your mind, body, and soul at a luxurious seaside villa on the Island of Lefkada. Join Dr. Robert Schneider for A Journey to Wellness and Anti-Aging in the Greek Islands. Immerse yourself in the knowledge and practices of Super Aging, based on Maharishi AyurVeda and the TM program. Course dates are April 27 to May 7, 2018. For more information, or to apply, send an email to: SuperAging@mum.edu.
---
Robert Schneider, M.D., F.A.C.C. has pursued scientific research, practice, and teaching of traditional systems of natural health care for the prevention of aging and related disorders, such as cardiovascular disease, for three decades.
His research has been supported by $25 million in grants from the National Institutes of Health and other agencies and published in 150 scientific publications. Because of his contributions to preventing chronic disease, especially heart disease, Dr. Schneider was elected a Fellow of the American College of Cardiology. The principal author of the book Total Heart Health, he is currently writing his second book, Super Aging, from which this series is selected.
©2017 Robert Schneider, M.D., F.A.C.C. All rights reserved. May not be reproduced without written permission of the author.
---
References
American Psychological Association (2017); https://www.apa.org/news/press/releases/stress/2016/coping-with-change.pdf
Blackburn, E.H., E.S. Epel, and J. Lin, Human telomere biology: A contributory and interactive factor in aging, disease risks, and protection. Science, 2015. 350(6265): p. 1193-8.
Mah, L., C. Szabuniewicz, and A.J. Fiocco, Can anxiety damage the brain? Current Opinion in Psychiatry, 2016. 29(1): p. 56-63.
Schutte, N.S. and J.M. Malouff, The relationship between perceived stress and telomere length: A Meta-analysis. Stress Health, 2016. 32(4): p. 313-319.
Rajpathak, S.N., et al., Lifestyle factors of people with exceptional longevity. Journal of the American Geriatrics Society, 2011. 59(8): p. 1509-12.
Rizzuto, D., et al., Lifestyle, social factors, and survival after age 75: population-based study. The BMJ, 2012. 345: p. e5568.
Sharma, P.V., Charaka Samhita. Vol. 2, Sec. 6, Chap. 1, Rasayana. 1984, Varanasi, India: Chaukhambha Orientalia.
National Opinion Research Center, General Social Survey: a project of the independent research organization NORC 2016, University of Chicago: Chicago, Ill.
Carmichael, S., The research is clear: Long hours backfire for people and for companies, in Harvard Business Review. August 15, 2015.
Rozanski, A. and R. Cohen, From vitality to vital exhaustion and other states of "Tense Tiredness": A new biopsychosocial risk domain. Psychosomatic Medicine, 2017. 79(3): p. 256-259.
Irwin, M.R., Why sleep is important for health: a psychoneuroimmunology perspective. The Annual Review of Psychology, 2015. 66: p. 143-72.
Morris, M.C., et al., MIND diet associated with reduced incidence of Alzheimer's disease. Alzheimers Dement, 2015. 11(9): p. 1007-14.
Morris, M.C., et al., MIND diet slows cognitive decline with aging. Alzheimers Dement, 2015. 11(9): p. 1015-22.
Santos, C., et al., Pathophysiologic relationship between Alzheimer's disease, cerebrovascular disease, and cardiovascular risk: A review and synthesis. Alzheimers Dement (Amsterdam), 2017. 9(7): p. 69-87.
Gulpers, B., et al., Anxiety as a Predictor for Cognitive Decline and Dementia: A Systematic Review and Meta-Analysis. Journal of the American Geriatrics Society, 2016. 24(10): p. 823-42.
Cohen, R., et al., Meta-analysis of relation of vital exhaustion to cardiovascular disease events. American Journal of Cardiology, 2017. 119(8): p. 1211-1216.
Jeste, D.V., et al., Positive psychiatry: its time has come. Journal of Clinical Psychiatry, 2015. 76(6): p. 675-83.
McKenzie, J.A., et al., Neuroinflammation as a common mechanism associated with the modifiable risk factors for Alzheimer's and Parkinson's Diseases. Current Aging Science, 2017. 10(3): p. 158-176.
Sadahiro, R., et al., Relationship between leukocyte telomere length and personality traits in healthy subjects. Europe Psychiatry, 2015. 30(2): p. 291-5.
Holt-Lunstad, J., et al., Loneliness and social isolation as risk factors for mortality: a meta-analytic review. Perspectives on Psychological Science, 2015. 10(2): p. 227-37.
Zessin, U., O. Dickhauser, and S. Garbade, The relationship between self-compassion and well-being: A meta-analysis. Applied Psychology: Health and Well-Being, 2015. 7(3): p. 340-64.
Ryff, C.D., Psychological well-being revisited: advances in the science and practice of eudaimonia. Psychotherapy and Psychosomatics, 2014. 83(1): p. 10-28.
Ryff, C.D., et al., Purposeful engagement, healthy aging, and the brain. Current Behavioral Neuroscience Reports, 2016. 3(4): p. 318-327.
Crowther, M.R., et al., Rowe and Kahn's model of successful aging revisited: positive spirituality—the forgotten factor. Gerontologist, 2002. 42(5): p. 613-20.
McCarthy, V.L. and A. Bockweg, The role of transcendence in a holistic view of successful aging: a concept analysis and model of transcendence in maturation and aging. Journal of Holistic Nursing, 2013. 31(2): p. 84-92; quiz 93-4.
Yount, W., Transcendence and aging: The secular insights of Erikson and Maslow. Journal of Religion, Spirituality & Aging, 2008. 21(1-2: Spiritual Formation of Older Persons).
Gordon, C.E. and S.C. Borkan, Recapturing time: a practical approach to time management for physicians. Postgraduate Medical Journal, 2014. 90(1063): p. 267-72.